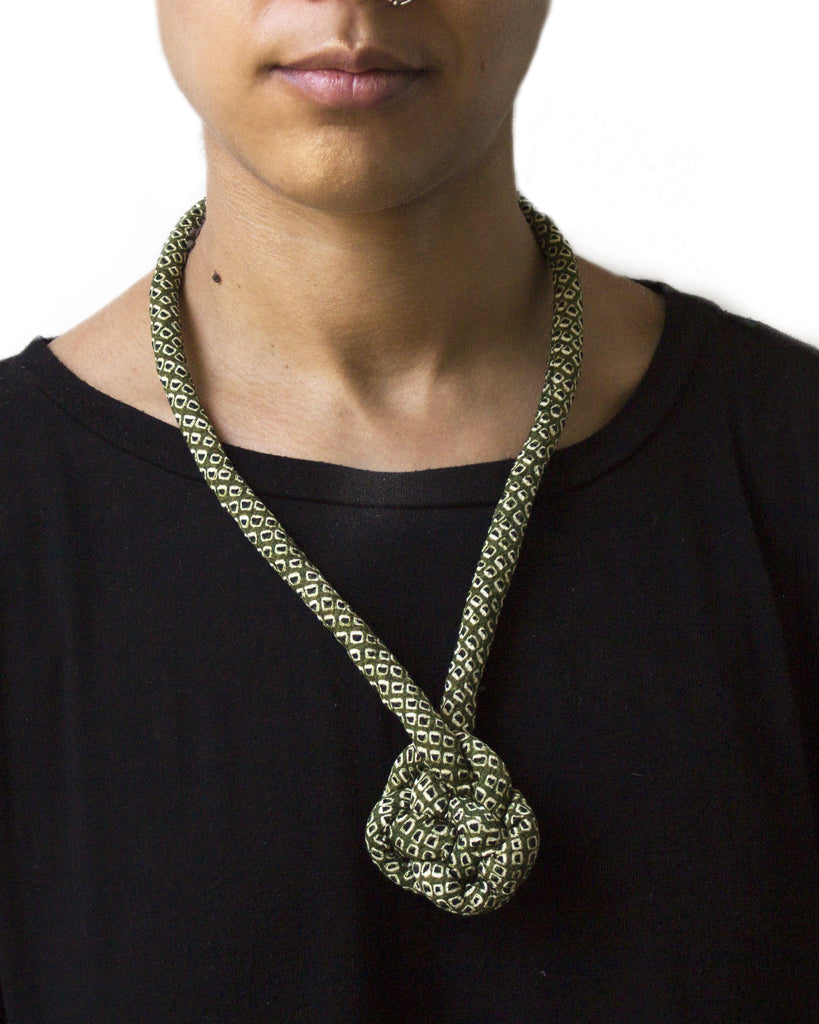 Julie Robinson
Green Shibori Sabrina 2.5
$108.00
Approximately 23.75" long, 13.5" drop. Knot measures approximately 2.25"x2.25"
Handmade from vintage kimono fabric

This fabric was dyed using a technique called shibori. Thread is used to layout a repeating pattern and then pulled tight to resist dye. The result is a repeating dot matrix pattern with a light popcorn texture left from the tight stitches.